An  ongoing online class with Sharon Packer
This class will help you take your camera out of drive mode and learn to
recognize and capture the desired action one shot at a time.
As an equine photographer it is critical to successfully capture that optimal moment of horses in motion. Join this Facebook-based mentor group led by dressage photographer Sharon Packer to develop these skills. Along with studying sample images you will receive valuable feedback on your own images. This class will concentrate on the dressage and hunter jumper disciplines but can also be applied to all breeds and disciplines.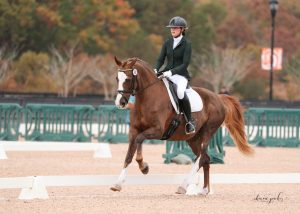 Learn to recognize desirable and optimal dressage and Hunter-Jumper photo moments on the flat from trot and canter to upper level movements.
Learn to time and capture photos that demonstrate the correct point of stride consistently.
Learn where to position yourself, how to anticipate the moment and timing.
Sharon invites participants to submit up to two photos per week for feedback and critique as you learn from class discussion. Critique of your photos will address timing, how to improve composition and learn to spot strengths and weaknesses that bring out the best in the horse and rider.
The editing process will also be discussed to help you select which photos to present to the client and which ones to cull.
Class cost:
Non-Members & Basic Members: $29.99


EPNet General & Pro Members: $19.99



(You must be logged in before clicking button to receive your member discount)
Learn more about membership and its benefits.
About Sharon Packer
Sharon Packer has life-long experience with horses from her grandparent's draft horses to attending Hunter Jumper events in and around Tryon, N.C. She began horseback riding lessons at age 11. She has owned and bred horses as well as managed her own boarding farm. She combines her passion for photography and horses. She has decades of experience as both a media and official photographer for international and national horse shows for Hunter, Jumper, Driving and Dressage events.
Currently she works with Tryon International Equestrian Center and enjoys time photographing beginning riders through Olympians. Her goal is to help others learn to identify the correct point of action in these sports, identify horse and rider at their best, and how to capture those moments. She is grateful to her mentors at EPNet and would like to return the kindness to those new or wanting to improve their show photography.
Visit Sharon's website to see her work.