Maureen Friedly
Pro Member
Member Since February 07, 2023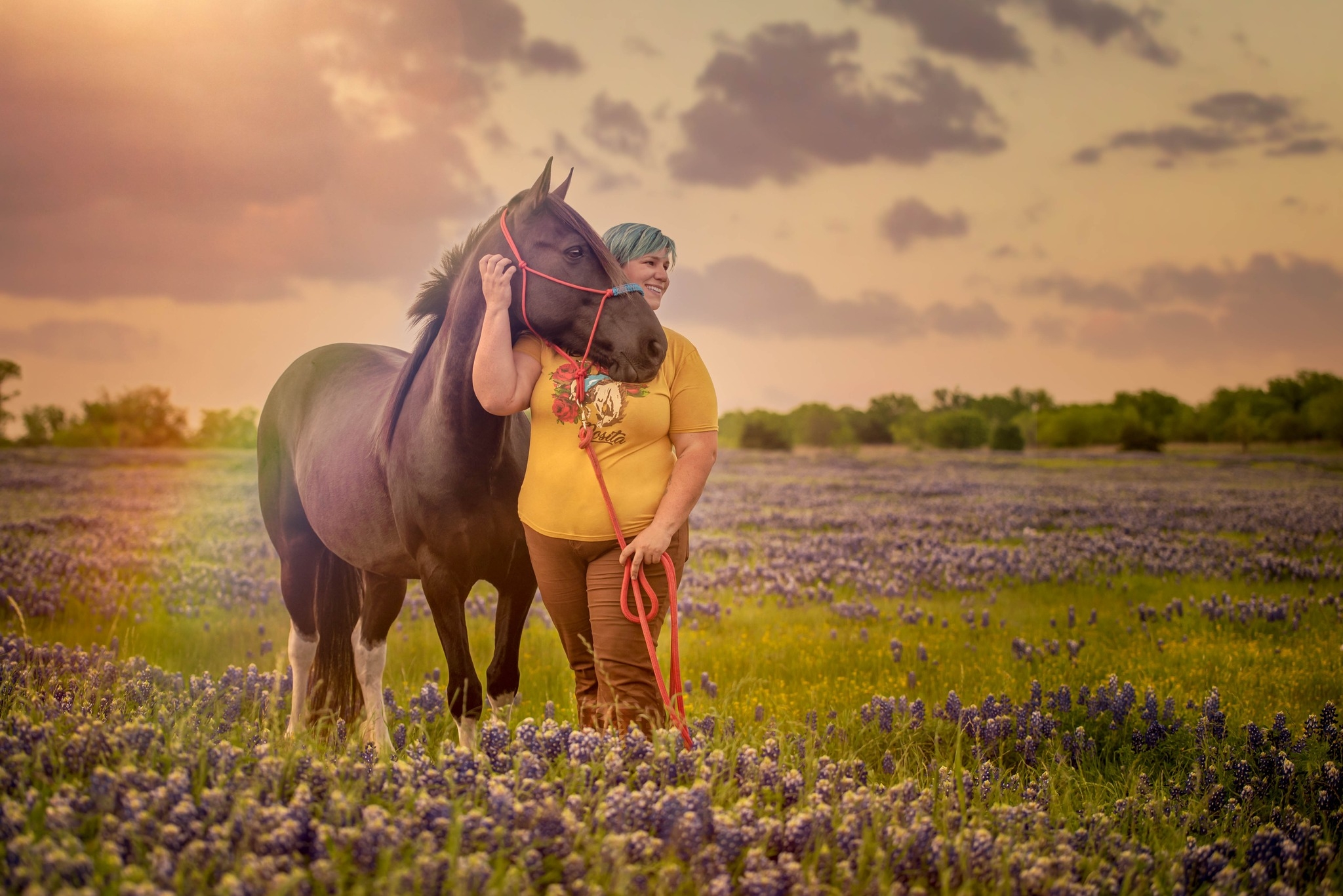 If I take pictures of your horse, that's OUR horse now. I don't make the rules.
It all started with my first DSLR after my daughter was born in 2014. I've always been artistically inclined, so picking up a camera and capturing the daily life of my family felt so natural. Much of that daily life involved our animals and the moments we shared with them. From that grew a passion for capturing the human/animal connection. Especially when that connection was between horse and rider. I'm a 34 year-old who grew up outside of Chicago and am now living in the heart of Beef Country on the Front Range. When I'm not out hiking with my husband and two children or working with my horse Chap, I am watching the latest true crime doc or reruns of Bob's Burgers while munching on some Hot Fries and drinking Dr. Pepper in all my Taurus glory. In all seriousness though, I have lofty goals and enjoy keeping busy. I love getting my hands dirty and being self-taught in everything from butchering and canning to photography and business. I love sharing stories and knowledge with others and kissing all the ponies I meet.
Available Services:
Art,
Advertising & Commercial,
Black & White,
Photography Clinic,
Event or Show,
Editorial,
Farm,
Merchandise,
Portrait,
Stock.
Fox Trot Photography
Otis, Colorado, United States 80743
Selected Images
contact this photographer
Would you like to contact this photographer? Use the form below to email the photographer through our website. Please note that the Equine Photographers Network cannot control how quickly you receive a response.