Kimberly Beer
Pro Member
Member Since February 20, 2012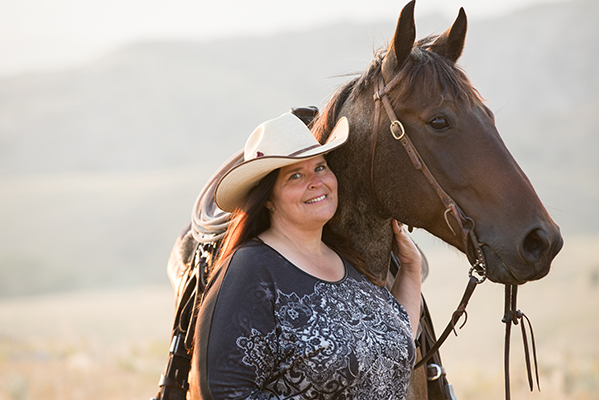 Creative Adventurer, Entrepreneurial Strategist, Equine Photographer & Photography Instructor
Kimberly Beer has been a professional equine photographer for over 30 years. She is also the co-host of the popular podcast The Business Animal (available on all podcast outlets!). As a photographer, Kim has a wide background in multiple breeds and disciplines as well as extensive commercial photography experience in the equine industry. Kim is best known for her imagery that illustrates the healing bond between horses and humans. Her images are featured on many websites, advertisements, and editorials that focus on the horse-human healing movement.  Her work has been published in Horse and Rider, Equus, Equine Wellness and many other publications. Kim's images have been highly awarded in numerous photography contests across the nation and internationally. When she's not behind the camera, Kim is a business and photography mentor and instructor. She is fluent in digital photography software and regularly teaches Adobe Lightroom courses to both new and experienced digital photographers. Kim co-leads several equine photography retreats centered around Western/Cowboy/Cowgirl Lifestyle workshops each year. She is truly in her element when staging setups for the photography retreat participants.  In addition to being a photographer, Kim is an Entrepreneurial Strategist who helps small businesses grow through her philosophy of Sustainable Entrepreneurship. She is a sought after speaker, instructor, and inspirational leader in the small business community. Kim is a member of the Equine Photographers Network (EPNet) and The Professional Photographers Association (PPA).
Available Services:
Art,
Advertising & Commercial,
Black & White,
Photography Clinic,
Digital,
Event or Show,
Editorial,
Farm,
Graphic Design,
Merchandise,
Portrait,
Stock,
Video.
Kim Beer Photography/Midnight Productions, Inc.
Adrian, Missouri, United States 64720
Selected Images
contact this photographer
Would you like to contact this photographer? Use the form below to email the photographer through our website. Please note that the Equine Photographers Network cannot control how quickly you receive a response.