Carol Walker
Pro Member
Member Since June 01, 2001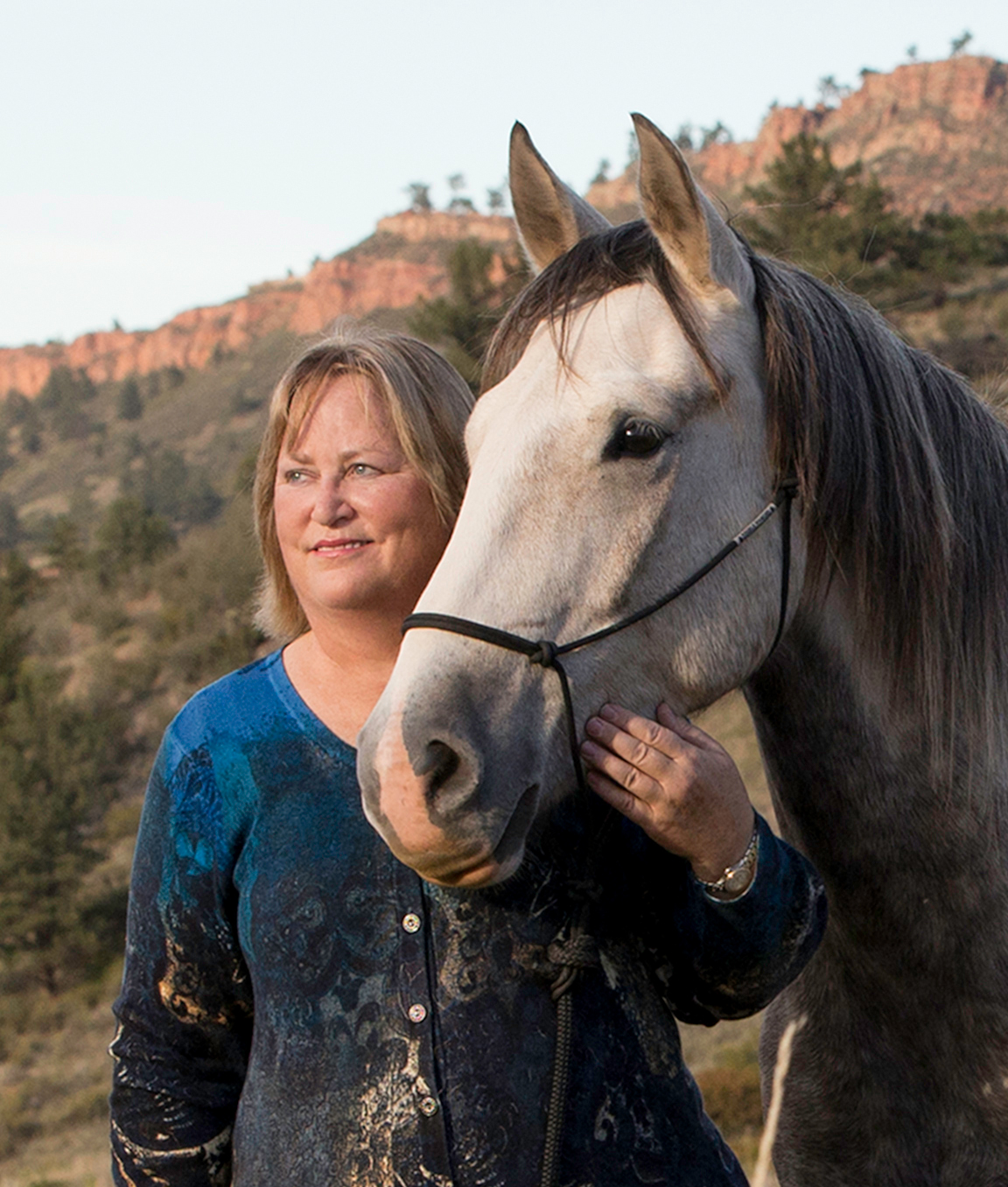 Extraordinary Equine Photography
Carol's passion for photography started at an early age, with animals as her favorite subjects. She studied literature and photography as an undergraduate at Smith College, and continued her education in photography after graduating, studying portraiture and nature photography. She has traveled all over the world photographing wildlife for the past 35 years. In 2000, Carol started her business Living Images by Carol Walker, specializing in photographing horses. Carol's images masterfully showcase the beauty of horses with her stunning images of horses at liberty. She has taught horse photography workshops for the past 10 years in Dubai, France, Germany and all over the United States. She sells her fine art prints from her website as well as in several galleries in Colorado and has won numerous awards with her artwork. Carol's work in photography and with wild horses was featured in Horse Illustrated's February 2017 issue. She has won multiple awards at Colorado art shows from 2013 - 2020 including best in show in four juried shows and best in Photography in 14 juried shows on the Front Range of Colorado. Seventeen years ago, Carol began photographing wild horses. As she followed several herds in Wyoming, Colorado and Montana, she became aware of how precarious their situation on public lands has become. Since then, she has dedicated herself to educating people with her photographs and stories about wild horses. She is one of the leading advocates working to keep America's wild horses wild and free on our public lands. Her three books, Wild Hoofbeats: America's Vanishing Wild Horses, Horse Photography: The Dynamic Guide for Horse Lovers and the newest, Galloping to Freedom: Saving the Adobe Town Appaloosas are all multiple book award winners. Proceeds from the sales of Carol's artwork and books fund her work to keep America's wild horses wild and free. For the last seven years, Carol has produced a calendar of her images each year to benefit first the Cloud Foundation and then Wild Horse Freedom Federation. Carol was the Director of Field Documentation and on the Board of Directors for Wild Horse Freedom Federation for 6 years. She dedicates herself to stopping the roundup and removal of wild horses from America's public lands, and keeping our wild horses wild and free. Carol sees her artwork as an ideal vehicle for enhancing and expressing her advocacy for wild horses.
Available Services:
Art,
Advertising & Commercial,
Black & White,
Digital,
Editorial,
Farm,
Merchandise,
Portrait,
Stock.
Living Images by Carol Walker, LLC
Longmont, Colorado, United States 80503
Selected Images
contact this photographer
Would you like to contact this photographer? Use the form below to email the photographer through our website. Please note that the Equine Photographers Network cannot control how quickly you receive a response.