Showing and Working
An Ongoing Online Class with Terri Cage
Join Terri Cage to explore the world of photographing Western Stock horses. In this class we will discuss techniques critical to capturing good images of western pleasure horses, stock horses at work, ranch classes, trail horses and western horsemanship as well as related disciplines.
This class will be presented through a private Facebook Group. It includes a 90-minute video that shows proper movement photos with examples, both good and bad. You will be able to test your skills on several images that highlight movement at different moments. Terri's perspective comes from what she has learned by horse judging and from photographing a vast variety of horses and western events over her career. Understanding proper movement and timing is key to capturing the best frame.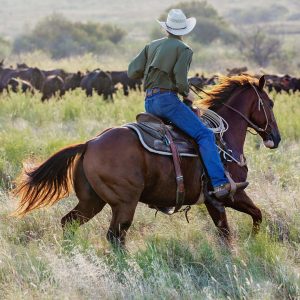 The class's primary focus is on Western Pleasure because it demonstrates the fundamentals for photographing most other classes. Terri will also cover how to capture optimal movement and action during ranch work. This skill will help you develop better photographic skills when attending western events.
Additional materials to help students understand the process of creating consistent usable images will be provided through the Facebook Group. Students are encouraged to post images for critique and questions and discussion are welcomed.
Class Cost:
Non-Members & Basic Members: $29.99


EPNet General & Pro Members: $19.99



(You must be logged in before clicking button to receive your member discount)
Learn more about membership and its benefits.
About Terri Cage
Terri Cage is based in a small town in North Texas, very close to the heart of horse country. Being a lifelong horse lover and owner, Terri started her photography emphasis with horses and people with her horses. Terri added senior portraits to her collections after several customers asked if she would photograph their senior portraits with their horse. Terri enjoyed photographing seniors and a new niche within her photography business was started. Terri has a degree in fashion and design, which helps in choosing the best fashion and colors that complement each model. Her knowledge of horses helps in understanding the best angles and the correct timing to make a horse look its best.
Equine photography takes a great deal of patience and it is something she has plenty of. She has spent countless hours studying the behavior, movement, and conformation of horses. She takes pride in making her clients and horses look their best. Terri also keeps a large collection of equine stock images and has been published in numerous publications. Terri loves to share her experience and hosts several classes, workshops and styled shoots throughout the year. Visit Terri's website.